12 Benefits of Doing Jigsaw Puzzles
Did you know that doing puzzles can actually be good for you? There are many benefits to solving puzzles – and some of these benefits may even surprise you!
If you love completing puzzles or anyone has ever teased you about spending too much time enjoying your puzzle hobby just tell them it's for your health – and then send them to this article. 🙂
Seriously, everybody should start doing more jigsaw puzzles. There are so many benefits!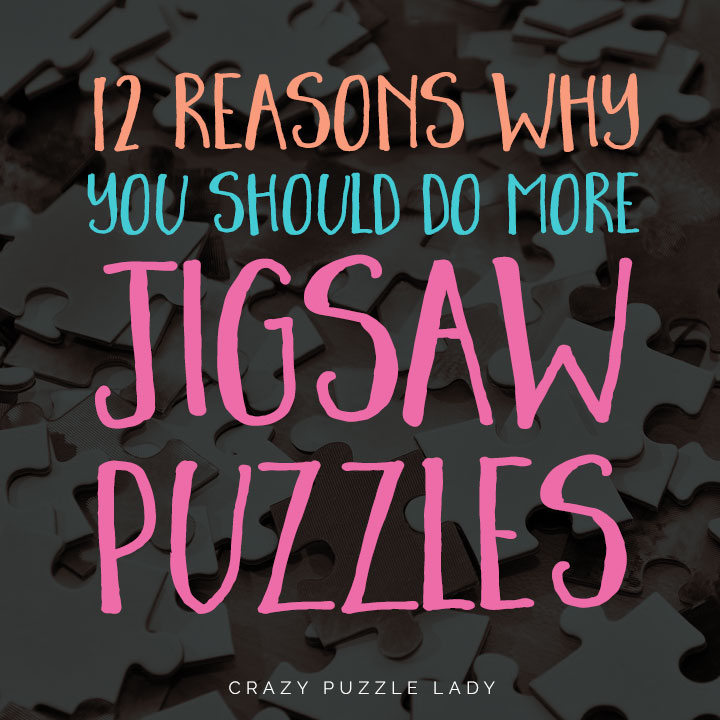 Here are 12 Ways Puzzles Are Good for Us
1. Lower Stress Levels
Stress is not good for us – yet, many of us find ourselves in stressful situations in our life almost daily.
While we know stress doesn't feel good emotionally or mentally, it can also cause problems for us physically.
Finding ways to lower stress levels is important for our survival, and doing puzzles is just one of the many ways you can lower your stress!
Studies have also shown that lowering your long-term stress levels can help reduce illness and injury.
Puzzles are an easy way to take a break from the daily stress in our lives. It gives your mind and your body a chance to relax and unwind.
Having a positive and effective way to manage stress can greatly help improve your ability to stay healthy and well.
2. Improved Memory
Doing puzzles exercises the parts of our brains responsible for memory and concentration.
Regular practice in completing jigsaw puzzles can help strengthen and build new connections between neural pathways in the brain. This can help you remember information and details more accurately and quickly.
3. Better Focus
Being able to complete tasks successfully requires focus and concentration. Many of us struggle with finding focus and staying attentive during many projects. When you do jigsaw puzzles, it helps you gain practice and develop skills to stay focused without losing your attention.
4. Happier Mood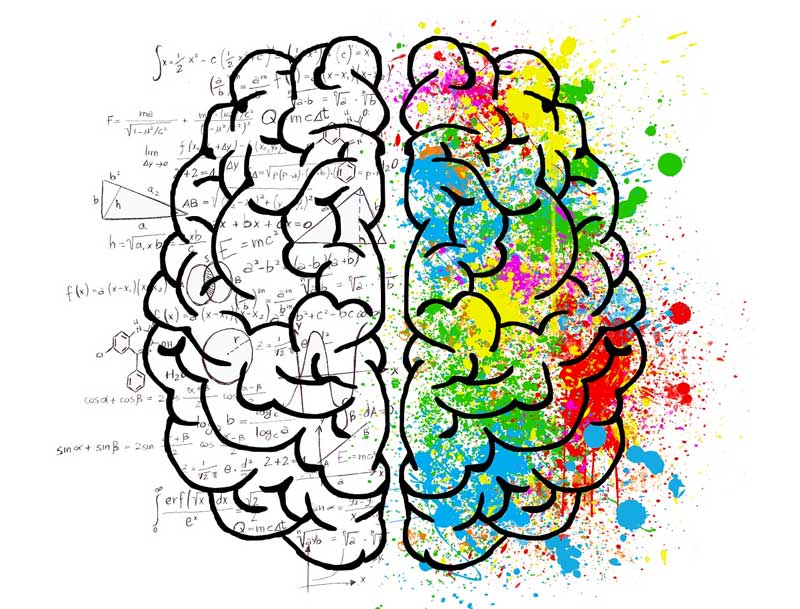 Remember the first benefit of less stress? Naturally, less stress translates into feeling happier and more positive in your life.
5. Collaborate & Work With Others
When you put a puzzle together with someone, you have to learn skills to work together with other people. You can't just steal all the pieces and not let anyone else work on a section.
For kids, working on puzzles together with other kids and adults gives them a wonderful opportunity to learn ways to effectively work together with someone else. These are skills that will serve them well through all sorts of things in life long into the future.
6. Improve Your Relationships
via GIPHY
Many couples today are deciding to make it a point to put puzzles together. Why? Because there are so many benefits to doing puzzles with your partner!
It gives you an opportunity to catch up and talk about things without any distractions of a TV, cell phone or laptop. It also gives you a great opportunity to work together to complete something and build up necessary relationship skills.
7. Better Productivity in Other Tasks
If we constantly do the same things over and over again, it's not surprising that after awhile we start to lose interest or even lose productivity.
Doing a puzzle for just 15-25 minutes a day is to help you feel more centered, focused, and happier when you work. Taking a break or time-out to play on the puzzle can help you return to your work and accomplish a lot more quickly.
8. Save $$$ – It's Good for Your Wallet
Okay, so you probably won't make any money from doing puzzles, and surely yes, good puzzles DO cost money. But have you compared the price of doing puzzles with other hobbies and activities lately?
You don't have to spend any money with puzzles, especially if you are a bargain hunter who likes to buy used puzzles or shops for deals on sales.
A lot of great puzzles can be found for under $10 and that can give you an entire month of enjoyment. You can't even expect that from a pizza.
9. Quality Family Time
I always enjoyed doing puzzles with my family members because it gave us a common interest and something to do together. Everyone in our family has a lot of different interests, so it is nice to find something that can tie them all together.
10. No Special Skills Required
One of the greatest things about puzzles is they can be enjoyed by everyone and anyone, regardless of their experience, skills, cognitive ability or even physical limitations.
Some hobbies and crafts take years to master. It does not take 10 years of practice to be able to find enjoyment from putting the pieces together!
Many people enjoy puzzling while they recover from an illness or injury. If you are stuck in bed or have strict orders from a doctor to rest, a puzzle can help keep your mind busy and active while your body heals.
There are also many puzzles designed specifically for all sorts of needs, such as Alzheimers puzzles and Autism puzzles. You do not need to have a lot of physical mobility or strength to enjoy doing puzzles.
11. A Completed Work of Art
via GIPHY
Once you finish your puzzle, you will have a completed work of art! Many people even enjoy gluing and framing their finished puzzles.
They make for a very unique decoration for your home. You can also use the pieces for other sorts of puzzle inspired crafts.
What I love is there are so many different styles of art from different artists to choose from. You can choose famous artists like Van Gogh, enjoy a Charles Wysocki original, or even explore new and upcoming artists such as Shelley Davies.
12. Connection & Community
Maybe the best part of puzzling is that there are so many other people who enjoy putting together jigsaw puzzles. This can open up a lot of opportunities to make new friends and meet new people.
Check with your local library – there may be some interest in starting a jigsaw puzzle club if there is not one already!
You can also organize local swaps and meetups to exchange new puzzles – and of course meet new friends!
---
Why do you puzzle? Tell us some of your favorite benefits of jigsaw puzzles in the comments below!