Country Store by Buffalo Games Jigsaw Puzzle Review
Last week my husband and I had a LOT of fun doing the 1,000 piece puzzle Country Store by Buffalo Games. We choose to do this puzzle now in the fall because of the pumpkins in the scene – it's hard to find a good fall puzzle sometimes. If you haven't done this puzzle yet I highly recommend it!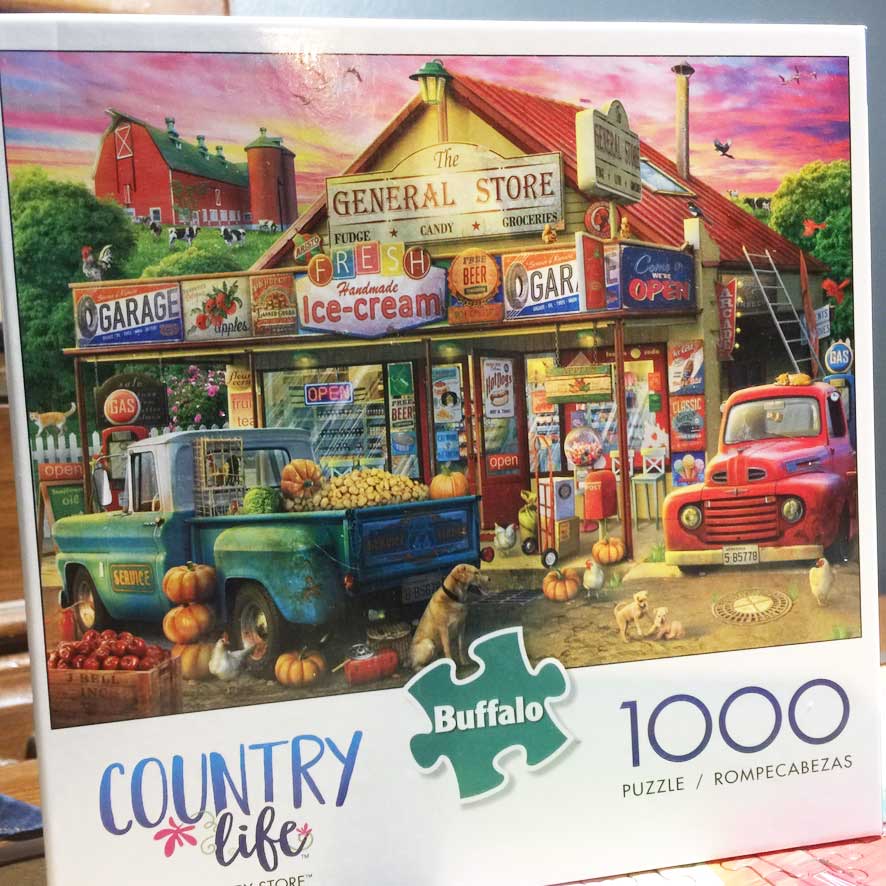 We were initially afraid the puzzle would be a challenge to put together but it actually came together really fast, most likely because it was easy to find the words and the cut of the puzzle shapes made it easy to find which piece would be next.
We did the 1,000 piece version of this puzzle, but it is also available in 500 pieces and 2,000 pieces.
Like all Buffalo games puzzles, this one included a helpful reference poster and did not have a lot of puzzle dust – I hate puzzle dust! I was happy after watching their video they go to great efforts to make sure their puzzles don't have a lot of dust. Buffalo Games is hands down one of my favorite manufacturers of affordable puzzles!
We began the puzzle like all puzzles, with a good sorting. I am so happy with my purchase of these jigsaw puzzle sorting trays – they are really amazing, they even stack on top of each other with a lid which is useful for when you have to put the puzzle away for the night.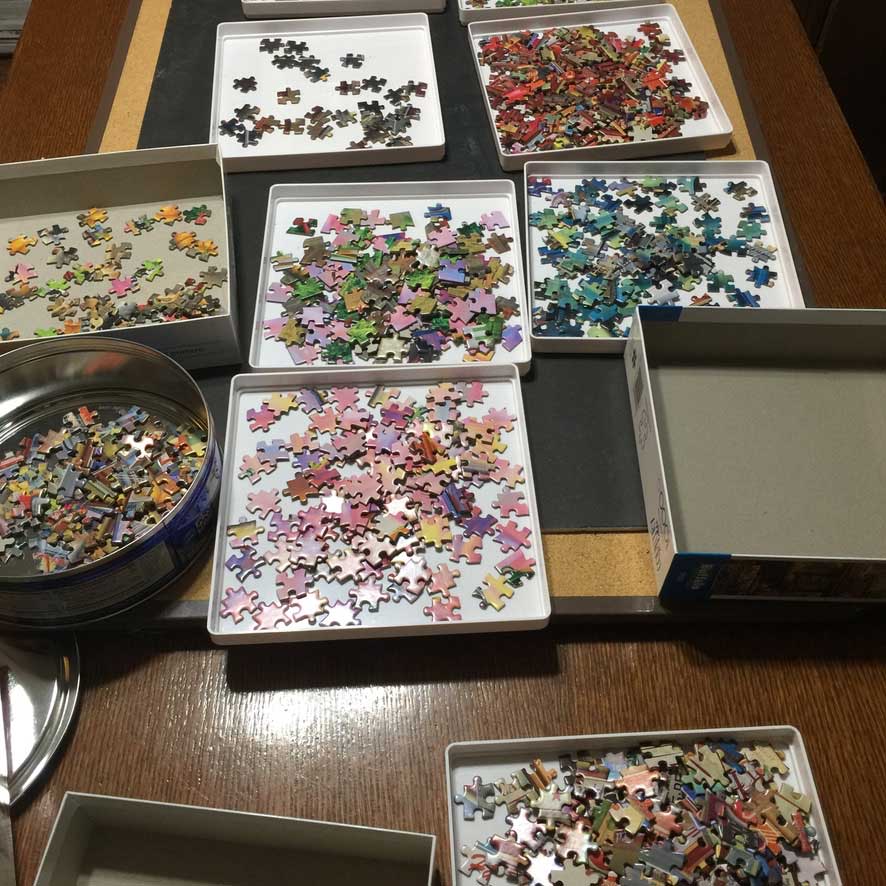 The light colored background of the TidyBoss Jigsaw puzzle sorting trays also really makes it easier to find and see the pieces. I definitely prefer using the trays over cardboard boxes and metal tins, though in this puzzle we ran out of trays – I might just have to order myself a second set!
Here is the final completed puzzle. I apologize for the glare from the overhead light – we do most of our puzzling at night after dinner and it's already starting to get dark outside.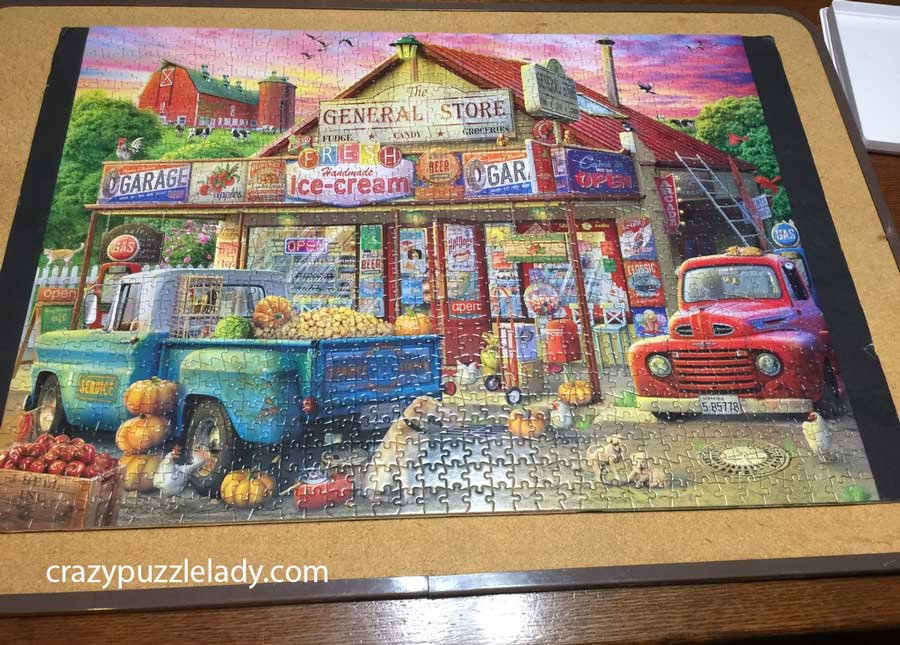 If you'd like to do this puzzle, you can find it here at Amazon.
The image quality on this puzzle was fantastic – no blurriness and the bright vivid colors made it easy to see where the different pieces fit.
We also really enjoyed the small little details and the signs in the store window, some of them are quite funny.
Buffalo Games has several other puzzles in their Country Life series, so I am definitely going to be looking at those in the future because this puzzle was seriously so fun to put together and surprisingly came together faster than we thought it would – we had it done in roughly 6 hours!
Last Amazon price update was: December 6, 2023 2:33 am
Have you tried this puzzle? Do you want to try it? Share your thoughts in the comments section below!